Trackops Exhibiting at 2016 CALI PI Annual Conference
Trackops will be exhibiting at the 2016 CALI PI Annual Conference, in Rancho Mirage, CA from June 9th to June 11th. We love to meet our customers, so if you're planning to attend the conference, be sure to stop by the Trackops booth to say hi, and pick up some free Trackops swag!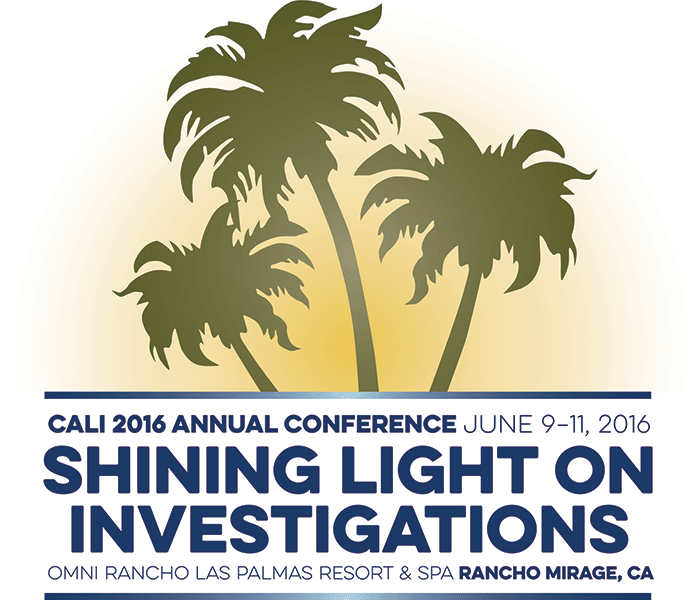 Trackops is a proud sponsor of CALI and it's fight against unlicensed practices. Please help reduce fraud and report unlicensed activity in California.