Feature Spotlight: Case Update Presets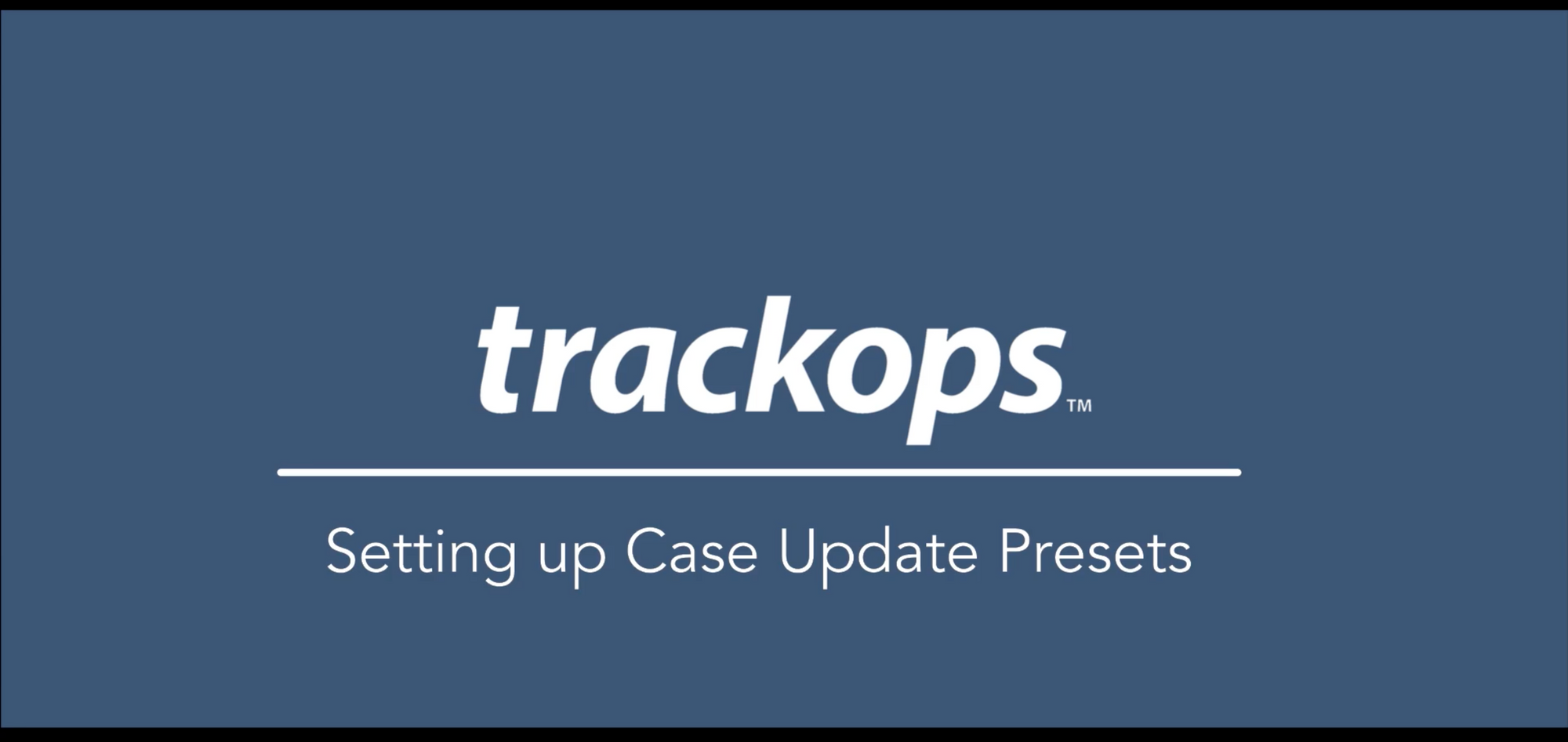 Communication is key to any industry, but for case management it is especially critical to communicate precisely and efficiently. Using case update presets in Trackops can save you time and energy, ensuring that the information from your case is shared correctly. This month, the feature spotlight shines on case update presets and how use them while communicating with staff and clients.
Use Template Variables to enhance Case Updates
Template variables serve an important purpose in Trackops! When combined with a case update reset, a template variable displays data directly from your case. Let the template variable do the repetitive typing for you, saving you time and piece of mind to focus on other aspects of the investigation.
Say what you need to say, consistently
Do you require your investigators to report their findings in a specific manner? Does your client expect correspondence to look a certain way? Case update presets allow you to structure your outbound communications the way you need and want them.
Control your Case Update Presets
Organize which presets your staff can and cannot use. In Trackops you can keep control over who can use a particular case update preset by placing them in access groups that should see and use them.
---
If you have any questions, or would like a personalized walkthrough on how to create or customize case update presets, please let us know at support@trackops.com.